The house is situated in a small village called 'Cabrerolles'. Cabrerolles is at a distance of about 15 kilometres of Bédarieux and about 35 kilometres of Béziers.

Cabrerolles is located in the middle of the vineyards of 'Faugères', where the wine is less know and, hence, less expensive but extremely delicious. The village is a traditional non-touristical place where you can easiliy 'de-stress' and taste the 'unbearable lightness of doing nothing'.

Cabrerolles lies at the feet of the 'Haut Languedoc' where the hills can easily reach 1.000 m.

It is ideally located for people who love to drive around and visit the region. People who love to ride bike and are in reasonably good shape, will highly appreciate a drive around the country with superb views over the countryside.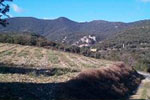 &nbsp&nbsp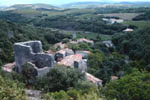 &nbsp&nbsp


The town is dominated by the ruins of an old medieval castle and a chapel on the hills above the village. The chapel was renewed in 2005 and is now used for concerts organised by the local community. From the top of these ruins, you can have a marvellous view over the village and over the region. With good weather, you can even see the Mediterranean.

The local wine farmers will be happy to invite you in their cellars. Mr. Raymond Roque and his family offer high quality wines that you should try.


&nbsp&nbsp
&nbsp&nbsp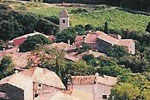 Except for the local wine farmer, there are no shops in Cabrerolles. You can find the nearest supermarket in Bédarieux and the nearest bakery shop and butcher in either Bédarieux, in Hérépian (a little closer) or in Laurens (10 min. drive).